About our clinic and Dr Kam
Balwyn Eye Centre
Balwyn Eye Centre was set up in 2018 with the purpose of helping those in need of good private eye care. Our facilities are clean and modern, and our staff are well-trained and humble. Balwyn Eye Centre was selected as a digital champion by the Australian Government in 2019.
We practice Inspirational Eyecare by:
Sharing our experience and knowledge with our referrers
Treating patients with kindness and honesty
Practicing our work with passion and interest

How to get to Balwyn Eye Centre 
The clinic is located at 55 Whitehorse Road, Deepdene, Victoria.
Via Public transport: 109 tram stops right outside the building at Stop 43.
Via Car: There is a free all day undercover parking available. Please enter through back entrance and follow the Balwyn Medical Hub signs to find the car park. Please note that it is best to have someone else drive you to your appointment as you may need to have dilating drops put in your eyes for your eyes to be examined in full.
Dr Jonathan Kam
MBBS(Hons) BMedSc(Hons) FRANZCO AMA(M)
Dr Kam is a committed Eye Surgeon and General Ophthalmologist. He is a leader in cataract and lens surgery, and dedicates his time to both public and private work in Melbourne. He holds public hospital consultant appointments at the Royal Victorian Eye and Ear Hospital, and with Northern Health, where he is the supervisor of ophthalmology training.
He regularly sees patients for cataract surgery, pterygium surgery, laser eye procedures, retinal conditions such as age related macular degeneration (AMD), glaucoma, and uveitis, and eyelid conditions such as ectropion, entropion or heavy eyelids due to excess skin. He has performed over 2000 successful cataract operations to date, and is highly regarded amongst his peers for his teaching in this area.
Jonathan trained at Australia's top hospitals. He studied Medicine at Monash University in Melbourne, Australia, and spent some time at the University of Oxford completing a student elective in Ophthalmology.
He received his Bachelor of Medicine and Bachelor of Surgery awarded with Honours, and Bachelor of Medical Science also with Honours in 2009. He then went on to complete his internship and surgical residency at the well known Alfred Hospital due to its excellent training, before moving to to the Royal Victorian Eye and Ear Hospital for six years of specialist training in Ophthalmology, which included some time spent at The Royal Children's Hospital.
In 2017, he held the position of Advanced Cataract Surgery Fellow at the Royal Victorian Eye and Ear Hospital. In 2018, he returned to the Alfred Hospital for further training in tertiary hospital ophthalmology, where he worked with other medical speciality units such as neurology, neurosurgery, oncology, rheumatology, trauma surgery and plastic surgery.
He has won a number of awards for his surgery and medical research, which focuses on safety in surgery, and is a Fellow of the Royal Australian and New Zealand College of Ophthalmologists. He is recognised as a Specialist by both the Australian Health Practitioner Regulation Agency and Medicare.
He is a member of the Australian Medical Association, the American Society of Cataract and Refractive Surgery, and the European Society of Cataract and Refractive Surgeons. He has authored many (20+) scientific articles, including a book chapter on cataract surgery, and has been a speaker for the Australasian Society of Cataract and Refractive Surgeons advanced trainee program.
Recent talks for optometrists:
Published surgical techniques:
A full list of his awards, publications and presentations can be viewed here.
Current research work:
Telehealth Service for Ophthalmology Patients
Sleep Hygiene for treatment of Dry Eyes
Intraocular Lens options options in the absence of capsular bag
Orthoptists:
Karen Mill BAppSci (Orthoptics) Hons, DOBA, MOA, AOBR
Karen completed her orthoptics degree with honours winning both the J Ringland Anderson and Diana Craig memorial prizes. She has extensive clinical experience in all areas of ophthalmology but has a special interest in paediatrics, strabismus and ocular motility.
She has been an associate lecturer and tutor at La Trobe University and an active member of Orthoptics Australia at both a state and federal level throughout her career. She has served on the Victorian Branch Executive Committee (1994 – 1998, 2002 – Present) and has been a Victorian State Representative on Federal Council (1995 – 1997, 2006 – Present). She acted as the Federal Sponsorship & Advertising Manager (2006 – 2013) and is currently serving as Federal Treasurer (2010 – Present). She has been involved in organizing a variety of state branch workshops and scientific meetings as well as the Federal Conference. She was on the Conference Organising Committee (2008), Conference Scientific Committee (2012) and was joint Conference Convener (2016).
Louise Liang BSc, BHlthSc, MOrth, MOA, AOBR
After completing a Bachelor of Science at Monash University in 2013, Louise graduated in 2017 with a Master of Orthoptics and Bachelor of Health Science from Latrobe Ursity. Louise also works at the Ophthalmology Department at the Alfred Hospital and multiple private practices, having clinical experience in many areas of ophthalmology. She is also fluent in Cantonese.
Facilities available at Balwyn Eye Centre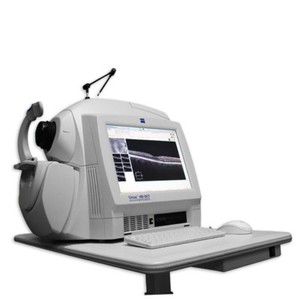 High Definition Optical Coherence Tomography for retinal and optic nerve scanning and Gold Standard Visual field testing
Want to contact us?
Referring clinicians can visit the referral page for details on how to refer their patients to see Dr Jonathan Kam.
Otherwise, view our contact page.